Currently 7:15 a.m. Arriving to the office Ready to get this day started today we are working on getting Davis Street on the market preparing for open house tomorrow in Yucaipa and Doing the normal day-to-day things like prospecting Lead follow up and going on any appointments that may be set here First thing in the morning, so let's go get after it Alright so right now it's time for some prospecting, looking for some people That need to sell their homes Let's get on the phones Alright On my way to a listing appointment right now in Yucaipa Beautiful drive no traffic Clouds in the sky nice cool weather loving it let you guys know how it goes after the appointment We're here in Rialto now checking out this new construction Gonna go tour these Tour these new homes here See what we've got see if we got any a potential buyers to take a look at them Looking pretty nice.
Let's go check it out Very nice Kitchen So we're now in the master bedroom here Looking pretty nice looking pretty nice Nice bathroom Big walk-in closet pretty standard these days Let's go Check out this loft, love lofts. Nice little hangout area Mancave space boom Alright, what's up guys? So here we are we secured the listing and here is the house Listing agreement is signed. We are here at one three six one seven Custer Street in Yucaipa 3 bedroom 2 bath Just under about 2,000 square feet so this property was actually On the market with an agent previously they weren't able to sell it I was able to secure the listing on a Cold call well kind of a cold call calling expired listings and we were able to reduce the price by $20,000.
So now we are available listed at three hundred and thirty four thousand eight hundred great price for the neighborhood We are currently heading out to Fullerton to show a couple houses I've got about a 45-minute drive ahead of us Probably catch a little bit of traffic, but that's okay. We will tune in when we get there in Check out these houses we're about see It's like it even comes with a golf cart Take it ride Oh man nothing worse than having to go to bathroom when you're on the freeway Or you gotta be somewhere at a certain time, I don't know I might have to make a quick pit stop But not public All right, I appreciate that All right thank you Awesome no public restroom there Let's check out What do we got here Kimmy's Kimmy's the coffee cup right here Man it looks like they're closed Alright, well Kimmy's coffee cup is closed No public restrooms in the liquor store So Back on the road to find the restroom Gas station gas stations have restrooms. Oh my gosh. This thing looks closed No luck at the gas station of course My bladder hurts See an autozone.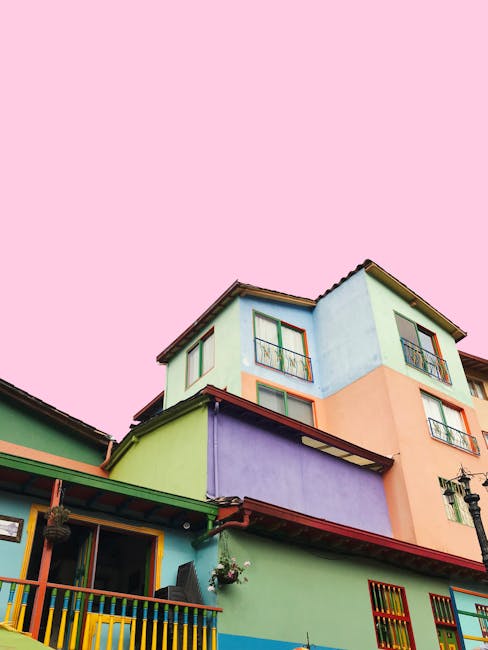 I think we may have some luck at autozone. All right, let's go see what we got here Oh Auto Zone gonna save me right now Don't think they have any bathrooms in here Nope doesn't look like they have bathrooms Okay seriously How long does it take to find the darn bathroom? Where we at here Subway Gonna go uh, El Pollo loco to be safe Here we go All right, I think we're in luck here Yes, yes, yes Made it. There it is. It's a nice little house. All right, let's go check it out. See what it looks like on the inside Here we are We got the Torres family in the house Nice master bedroom Nice little backyard here What do you guys think? Love it.
Can you show me what we got inside this fridge here, Donny? Man let me tell you what we got We got some some mighty mighty frosty beverages right here. Okay, hopefully it comes with this Ooohh, they got the mugs ready and everything Right right right A variety of different malt beverages I don't know about you but it's calling uh, it's calling your name here Jax what do you think? What do you think Bubba? What do you think you want to give a thumbs up or a thumbs down or A thumbs to the side Or go back to sleep So we're over here at uh where we at here Hop Scotch Fullerton discussing some future business plans here with the family We're gonna make this happen for them Jax you ready to get a new house? Oh, yeah All right Don how you feeling? How you feeling? I feel really good I feel I feel like this might be the one and I can we got to move Forward and I think, Nick knows what he's doing.
He's giving good advice. So I think we're gonna go for it I'm gonna make it happen And it is now 6:30 We are heading home now from Fullerton long day Great day prospecting, showing property getting the listings out there And on my way home now to spend time with my girls taking my daughter to the pumpkin patch And gotta right up this offer and Get these uh, great friends and clients into a Beautiful home for their family. So gotta go make it happen.